From:
Scott P. Scheper
Orange County, California
Monday, 11:16 a.m.
Dear Friend,
After roughly six months of researching and writing on maincards for my Antinet Zettelkasten book, the "core" material was finished.
As I began to outline the book and create the Table of Contents, I suddenly realized I had missed one major component.
What was missing, you ask?
I'll tell you in a moment.
You see, at the time, my book jumped immediately into the technical "mumbo jumbo" of Zettelkasten.
It went into the history of Zettelkasten, Niklas Luhmann, and the parts of a (true) Zettelkasten——analog, card addresses, branching structures, the index, etc.
However, it failed to address the most important questions every reader had, and those questions revolved around the word——
WHY?
People were wondering....
Why should I even care about something called "Zettelkasten"?
And——
Why are you the right person to teach me about it?
When faced with such questions, most novice writers make a critical mistake.
They begin beating their chest and listing off all the reasons why their book is important.
They then begin listing off their own accomplishments.
This is a mistake many beginner writers make.
SO HOW SHOULD YOU BEGIN YOUR BOOK INSTEAD?
It's simple. You need to share an "origin story."
This is precisely what I did in Chapter 1 of Antinet Zettelkasten.
I followed a deliberate formula to craft my origin story, and I wrote each part of the origin story on a series of notecards.
The formula I followed is the best framework you'll ever learn for telling an origin story.
If you follow this framework, the book you write will market itself on autopilot.
You will grow a "movement" around your intellectual knowledge work.
This formula is so powerful that it can drive your book to the number one bestseller's list.
That's what happened in my case.
Here's a snapshot from the first day I launched my book on (evil) Amazon: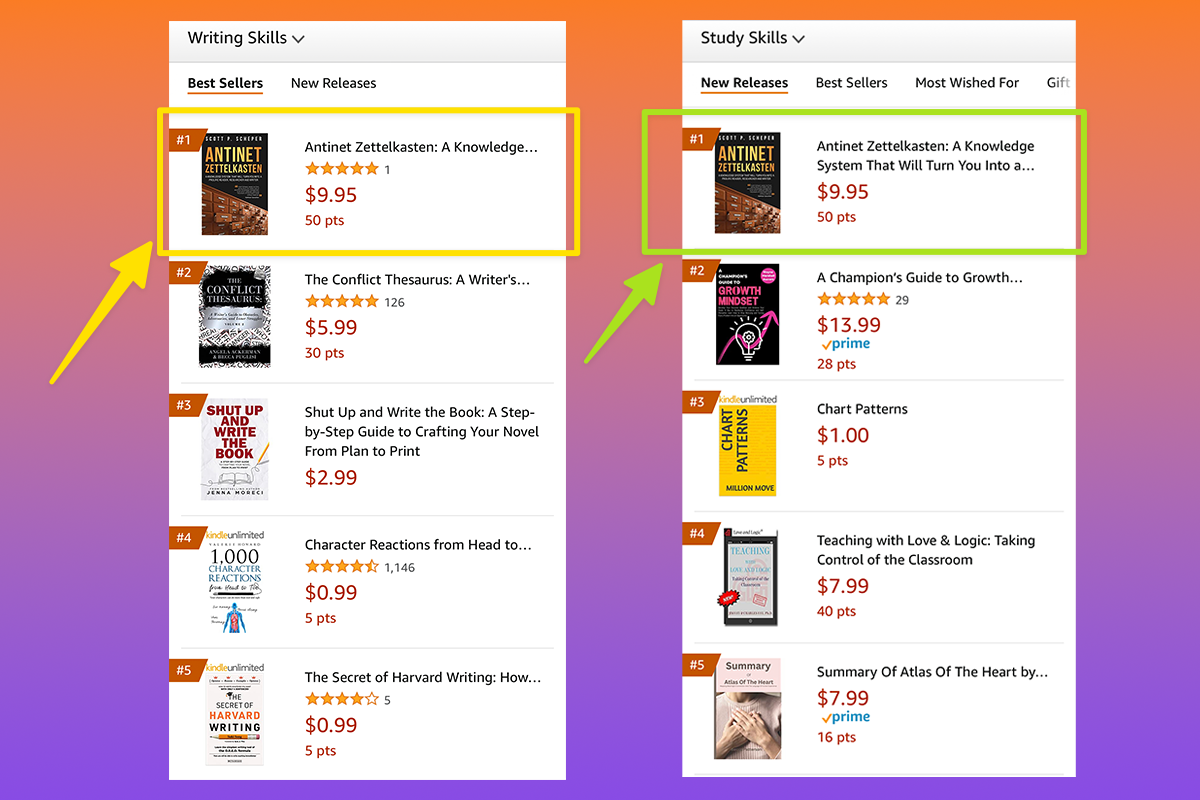 A large part of this success was due to the formula I followed to write chapter 1 of my book.
I call this formula, The Impeccable Origin Story, and I teach it step-by-step (card-by-card) in the upcoming issue of my physical monthly newsletter, The Scott Scheper Letter.
If you would like to receive this issue on your doorstep, you have three days and twelve hours left to make a decision.
The deadline is this Thursday at 11:59 p.m. PT.
You can pick up a thirty-day free trial of The Scott Scheper Letter here:
www.scottscheper.com/free-trial
You also get five free gifts valued at $1,065 for trying it out.
All I ask is that you cover the cost of shipping, materials and packaging (which comes out to $11.86).
Warm regards,
And stay crispy, my friend.
Scott P. Scheper
"A Man Who Shall Help You Write Your First Chapter"